What Can You Expect?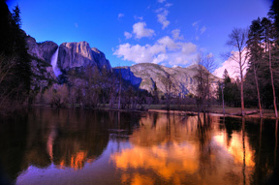 When you arrive at my private office, you will fill out an interview form. This form is very important because it will help you and me determine your issues and the most effective treatment. I will discuss my credentials, modalities and tools, to help us decide on your sessions. I am a Certified Healing Touch Practitioner who has been treating clients for over 20 years. I am also Certified as an Advanced Reiki Practioner and hold a Masters in Clinical/Medical Hypnotherapy. Furthermore, I hold a Certification in EFT (TFT) (meridian tapping technique for trauma release, phobias, etc). I often combine these modalities into powerful treatment sessions to address numerous issues simultaneously.
I always book a minimum of three sessions per client. This is because each session builds upon the next to give my clients the optimal effect for healing. Healing Touch and Reiki are done on a massage table, but unlike massage, all my treatments are performed with my client fully clothed. If you wish, I do not have to touch you directly. Hypnotherapy and EFT/TFT are performed while in a reclining chair or on the massage table. All of my work follows the ethical principles of the American Association of Hypnotherapy and all my certifying boards.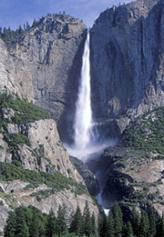 For EFT/TFT, four to six sessions are recommended. For more information on each modality, please visit these links below or give me a call.
If you have any questions, I offer a free 10-15 minute phone consultation if you need help in making your decisions. Please give me a call at (808) 280-3111 and let's get started.
I provide successful treatments for:
Stress
Headaches (Migraines)
Injuries
Sleep Disorders
Self Esteem
Smoking
Weight Loss
Separation/Divorce
Grief/Loss
Public Speaking
Learning Ability
Amnesia
Metabolism
Asthma
Allergies
Pre/Post Surgery
Obtaining Prosperity
Anxiety
Panic
Traumas
Phobias
Nightmares
Motivation
Childhood Abuse
Depression
Exam Anxiety
Concentration
Nail Biting
Memory
Jet Lag
Fatigue
Dyslexia
PTSD
Life Purpose
Pain (Chronic/Back/Arthritis)
Fear of Flying
Irritable Bowel Syndrome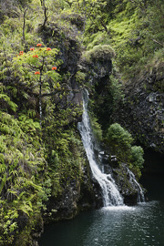 Fears
Compulsive Disorders
Sports Performance
Drug Addiction
Other Addictions
Creativity
TMJ
Boundary Issues
Emotional Distress
Negative Programming
Improve Study Habits
Past-Life Regression
Painless Child Birth
Creating Better Relationships
Controlling Organic Bodily Functions (Heart Rate, Blood Pressure, etc…)
Helping Health Problems (Colitis, Muscle Spasms, Ulcers, Bleeding, Plantar Warts)
Teens (Homework, Bullying, Motivation)
I eagerly welcome you and your family to the Energetic Wellness Center! Thank you.