What Is Hypnotherapy?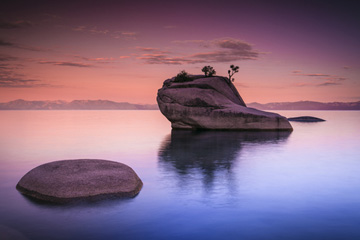 Everything in our lives is subject to what we hold in our minds. Our subconscious mind acts like a recorder, which creates beliefs intended to keep us safe and keep us alive. We might not even be consciously aware of the existence of these beliefs, because many of them were made in early childhood, before age ten. Even though they had value to us when we were young and vulnerable, these beliefs may no longer serve our best interests as we mature. They may actually sabotage our best intensions to succeed and be happy. An example of this is: having problems with weight gain as an adult, as a result of having to eat everything on your plate as a child.
Hypnosis is a natural way of accessing our subconscious mind and those negative beliefs, and is a process for positively re-programming them. As your hypnotherapist, I "talk" you into the deeply-relaxed state (the brain-state right before sleep) called Theta, and then make positive statements to replace your negative thoughts. This allows us to gently and rapidly resolve physical or emotional issues, sometimes as quickly as, in one or two hours. This creates a powerful shift, and healing occurs at depth. You gain new clarity, which enables you to create the changes you desire. Thus, hypnotherapy can restore healing, harmony and peace to every area of your life.
How Can Hypnotherapy Help Me?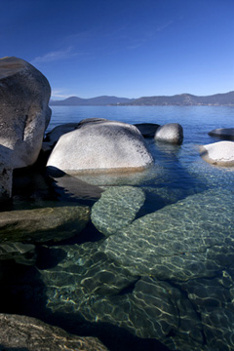 If you have ever heard this quote, you will most likely agree that: "Most people will endure ridiculous amounts of discomfort before they will seek any change." Sadly, most of us do put-off making the positive moves that lead to real happiness. My goal is to show you that you do not have to endure any more discomfort in order to create the changes you desire for success in all the facets of your life.
Right now, what is the biggest thing (physical , emotional, behavioral) that you would like to change in your life? What seems to be blocking you from being the person you really want to be? The good news is that you already have the most important tool you will ever need to create the new life that you desire and that tool is the power of your own mind (and subconscious mind). Hypnotherapy can access the power of your subconscious mind and easily reprogram any negative thoughts or behaviors to help you make the positive changes you want.
In the past, hypnosis has often been misunderstood because of the performances of stage hypnotists, who used it for entertainment. Also movies, which have shown scenes of the false ability of "mind control", have created even more misconceptions. Despite these misrepresentations, clinical/medical hypnotherapy has held its place as a prominent and transformative healing tool.
Hypnosis was medically approved in 1958. The American Medical Association (AMA), the American Psychiatric Association (APA), and the British Medical Association (BMA) have all approved hypnosis as a therapeutic modality. Hypnosis is scientifically verified as an effective technique which promotes physical and mental wellbeing. It is similar to meditation and is achieved through deep relaxation, which is the state right before sleep. You actually go into this state (theta) quite naturally two times per day, as you drift to sleep or begin to wake up. So, hypnotherapy is totally natural and safe. In fact, if your hypnotherapist did not bring you out of Theta, you would simply nap a few moments and wake up on your own. Also, a person can never be made to do anything against their personal ethics or moral code of behavior. You are in complete control at all times. The truth is that all hypnosis is self-hypnosis. You still hold your own individuality, your personality, and your beliefs. You will reveal whatever you wish in a comfortable, safe and cooperative space. All information is held in the strictest of confidence according to the ethics of the American Association of Professional Hypnotherapists (of which I am an active member). As your therapist, I sincerely want for you to reach your goals.
You do not need to try to remember your session because you will get a free CD recording, which can be used at home to aid in reinforcing your progress. I recommend at least one month (to two months) of usage to establish your new habits. On average, it takes between four to six hypnotherapy sessions depending on your goals. Sometimes success is achieved in only one session, depending on your readiness for change. Sometimes, as one issue is processed, another one appears, or sometimes, as one is cleared, similar ones are also cleared.
As your hypnotherapist, I often use a combination of modalities (in addition to hypnotherapy) to create the deepest and most thorough transformation. For instance, EFT is extremely powerful in the treatment of phobias and anxiety, and Healing Touch restores, charges, and balances the entire energy field. So, mixing these or other modalities into your sessions make for a profound result. Plus, I will teach you some of the techniques to give you powerful healing tools to use in the future. To hear what my clients have reported, please read their testimonials. They will give you some ideas as to the effectiveness of the work. I know that you really want to get the job done.
What Are The Hypnotherapy Session Rates?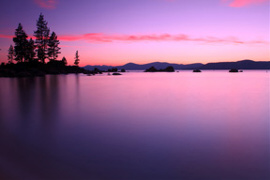 Sessions are approximately one hour in length at $150 per session.
A package of 3 sessions is offered at $400 (a $50 discount).
A package of 5 sessions is offered at $600 (one free session).
I also offer "A Grand Slam Healing Intensive" package which is custom designed and extremely powerful.
You may want follow-up sessions periodically or a package for a family member. Referrals get an additional 10% discount. The highest compliment you can pay me is to refer your family and friends. Thank you.
If you have any questions, I offer a free 10-15 minute phone consultation if you need help in making your decisions. Please give me a call at (808) 280-3111 and let's get started. I eagerly welcome you and your family to the Energetic Wellness Center!