What Is "The Grand Slam Healing Intensive" Package?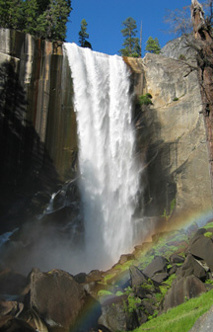 Traditionally, clients usually see their therapists once or twice per week for a number of weeks or months. With this arrangement, there is a lot of time between sessions, with interruptions and distractions. This works well enough, but my clients and I have seen the benefits of a different approach that I call my "Grand Slam Healing Intensive". My client and I work continuously over a 3-4-or 5 day period for several hours each day. This keeps the focus going, has no interruptions, and is an intensive block of work. This is very powerful and really gets to the client's core issues more quickly. I combine five or six different techniques or modalities, as needed, and clients seem to make quantum leaps in their progress. We work together to really process and resolve their issues. We work until the transformation and healing is done.
So, if you are feeling burned-out, sad, frustrated, overwhelmed, stressed, depressed, fatigued, unfulfilled, physically ill and downright unhappy, there is real hope. Life is short. You deserve to feel better and I urge you to take advantage of this "mini-healing vacation" that really works. Afterwards, you will feel truly rested, energized, and full of peace, which is what you are actually seeking when you go on your regular two-week vacation. This time, when the "Grand Slam Intensive" is over, you are not still carrying your heavy emotional baggage. You've let go of the past, and can create a new happy future.
All sessions are custom designed, and tailored to your exact needs and time constraints. For example, sessions can last three hours in the morning and two or three hours in the afternoon (each day). You can take off work on a Friday and a Monday, and work through the weekend to create a four-day intensive. This is especially advantageous if you are a busy professional or have other limits in your schedule. This plan has also worked well for out-of-town clients who needed to maximize their time with me. After all, if you were physically ill, would you go to a hospital for one hour per week and expect to get well? Please give yourself this gift and let's get it done.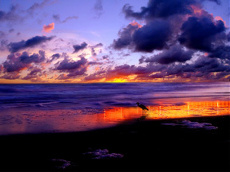 These are some of the modalities and techniques used in "The Grand Slam Intensive":
Clinical/Medical Hypnotherapy
Certified Healing Touch
Emotional Freedom Technique (EFT) (Trauma Release)
Advanced Reiki
Guided Imagery
"Z Point" Technique
What Are "The Grand Slam" Package Rates?
Most Hypnotherapists charge $200+ per hour. This package is calculated at $150 per hour. An additional 10% discount is applied to these rates for signing up family and friends. Possible examples of packages include:
2 days (3 hours am, 3 hours pm = 6 hours per day) = 12 hours = $1620 (a savings of $180)
3 days (3x6 hours = 18hours) = $2430 (a savings of $270)
4 days (4x6 hours = 24hours) = $3240 (a savings of $360)
If you compare these fees to your regular vacation costs, and realize that afterwards you are not back living the same negative patterns, you can appreciate the true value of this approach. This is a "mini-vacation" that has long-lasting value for the rest of your life. You are not just "getting away from it all" for a few days. You are creating a new healthier and happier you!
Plus: You receive a free CD of your hypnotherapy session which can be used at home to reinforce your success.
You may want follow-up sessions periodically or a package for a family member. Referrals get an additional 10% discount. The highest compliment you can pay me is to refer your family and friends. Thank you.
I also organize seminars, give lectures, and demonstrations to groups and corporate businesses. (Stress reduction training is extremely important in today's fast-paced business environment).